Will Arizona Shooter Claim Insanity?
On January 8, 2011, 22 year-old Jared Lee Loughner walked into an Arizona supermarket and opened fire on a crowd that had gathered for a meeting with Congresswoman Gabrielle Giffords. When the shooting stopped, six people were dead and another thirteen wounded. Giffords was one of the wounded, receiving a gunshot wound to the head. Those killed included U.S. District Court Chief Justice John M. Roll and Gabriel Zimmerman, Giffords' aide. Loughner also managed to kill 9 year-old Christina-Taylor Green.

On January 19, 2011, a federal grand jury indicted Loughner for the attempted assassination of Giffords and two of her aides. Federal prosecutors are also working to bring death penalty charges against Loughner for the deaths of Roll and Zimmerman. Capital charges may be brought if Roll and Zimmerman were killed while engaged in or on account of the performance of their official duties.

Arizona U.S. Attorney Dennis K. Burke must prepare a memorandum requesting the death penalty, which is submitted to the Capital Case Review Committee at the Justice Department. The Committee is comprised of 12 members - attorneys and politicians - who will review the memorandum and then submit their own recommendation to U.S. Attorney General Eric Holder, with whom the ultimate decision rests.

What motivated Loughner to target Giffords and her constituents is still not entirely clear. Loughner made a YouTube video in which he, among other things, complained of the illiteracy rate of people living in Giffords' district in Arizona. The video also touched upon government mind control and brainwashing. One of Loughner's classmates told the Arizona Daily Star that Loughner "disrupted class frequently with nonsensical outbursts."

Loughner has already pled not guilty to the current federal charges against him and many speculate that he will raise the insanity defense. Many believe that the insanity defense is a clear path to a not guilty verdict; nothing, however, can be further from the truth. The insanity defense under federal law is difficult to establish. In 1984 John Hinckley successfully used the insanity defense at his trial for attempting to assassinate President Ronald Reagan. Since then, Congress created a stiffer standard for the defense. That new standard, known as the M'Naghten Rule, requires the defendant to prove insanity by a showing of clear and convincing evidence. This means that to be found not guilty by reason of insanity, Loughner will have to prove that he was so mentally impaired at the time of the shooting that he was unable to understand the wrongfulness of his actions.

Loughner will also face charges in Arizona, including the possibility of the death penalty under Arizona state law. Whatever the charges, Loughner will not be able to make a defense of not guilty by reason of insanity under Arizona state law. The state only allows a verdict of guilty but insane, which means the defendant would be placed at a state mental hospital and if at any time he regains his sanity, the defendant would then be transferred to prison to continue his sentence.

Another option for Loughner's attorneys is to argue diminished capacity - that Loughner was not insane, but mentally impaired. Under diminished capacity, Loughner would be considered incapable of forming the guilty mental state required to commit the charged crimes due to mental impairment or disease. Because diminished capacity is not a complete defense, Loughner could still be found guilty, but would serve a lesser sentence and avoid the penalty.
Sources: "Gabrielle Giffords Shot: Congresswoman Shot In Arizona," January 8, 2011, The Huffington Post; "Jared Lee Loughner to face federal charges first," by Carol J. Williams, February 5, 2011, The New York Times; "Federal grand jury indicts Loughner in Giffords shooting," by Nicholas Riccardi, January 20, 2011, The Los Angeles Times; "On Jared Loughner and a Possible Insanity Defense," by Nathan Koppel, January 10, 2011, The Wall Street Journal; "Insanity Defense Could Be Difficult for Ariz. Shooting Suspect," by Mark Sherman, January 11, 2011, Law.com.
Madoff Victims Call Foul on Mets' Owners
The reach of the Bernie Madoff scandal that was first revealed in December 2008 touched some of the most high-powered and savvy investors on Wall Street. Included in those ranks were Mets co-owners Fred Wilpon and Saul Katz, who are now being sued by Irving H. Picard, the trustee for Madoff's Ponzi scheme victims. The lawsuit claims that Wilpon and Katz knew or should have known that Madoff's investment scheme was a fraud.

The Mets franchise was closely linked to Madoff's investment firm. Wilpon, a close friend of Madoff, invested Mets' finances with Madoff. Often, when the team's owners negotiated contracts with players that included deferments, they would invest the deferred money with Madoff. The players would get paid, but while waiting for the players' salaries to become due, the owners would be able to turn a profit.

As Wilpon saw more and more returns on his investments, his friendship with Madoff grew. Attorney Jerry Reisman, who represented some of Madoff's investors, stated that the relationship between Wilpon and Madoff "was reciprocal, symbiotic. They both relied on each other for money, and [Madoff] also relied on [Wilpon] for contacts."

Not only did Wilpon and Katz involve the team with Madoff, they also recommended him to friends. A former Mets executive stated to the New York Times that "as part of friends and family of the Mets, [Wilpon and Katz] offered people the opportunity to invest in [Madoff]. There was talk about [Madoff] averaging like 15 percent for the Wilpons. It seemed too good to be true, but then you think the owner has vetted it."

Picard agrees that Wilpon and Katz should have vetted Madoff, especially when their returns on investments with Madoff were unrealistic and too good to be true. The lawsuit making these allegations was originally filed under seal. However, on February 4, 2011, a New York federal bankruptcy judge unsealed the documents at the request of Wilpon and Katz after they failed to reach a settlement with Picard.

In the lawsuit, Picard alleges that Wilpon and Katz failed to acknowledge the warning signs that Madoff's investment scheme was a fraud. He even points out that they bought fraud insurance to protect the money they invested with Madoff. According to Picard, Wilpon and Katz took out $300 million in "fictitious profits."

In a joint statement to the press, Wilpon and Katz stated that "[t]he plain truth is that not one of the Sterling partners ever knew or suspected that Madoff ran a Ponzi scheme." In addition to Mets funds, the two had invested personal money with Madoff and they too suffered great financial losses as a result. Their attorneys have pointed out in interviews that numerous sophisticated investors entrusted their money to Madoff and never had any suspicions. Madoff even evaded government regulators when they investigated his firm. It seems that everyone believed that Madoff was just a brilliant investor.



Sources: "Madoff Had Wide Role in Mets' Finances," by Serge F. Kovaleski & David Waldstein, February 1, 2011, The New York Times; "Madoff Victim Says Mets Owners Ignored Signs," by Serge F. Kovaleski, February 3, 2011, The New York Times; "Madoff and the Mets," February 8, 2011, The Wall Street Journal; "Wilpon, Katz respond to unsealed lawsuit," by Barry M. Bloom, MLB.com



Supreme Court Will Make Final Determination on Survival of Health Care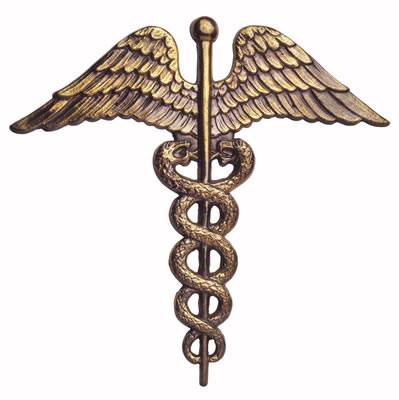 The U.S. Supreme Court will be the final decision-maker on the constitutionality of the individual mandate of the Affordable Care Act. Often referred to ObamaCare, the Act forces uninsured people to buy insurance. Federal judges in three separate lawsuits brought in Florida, Virginia and Michigan came to differing decisions regarding the law's constitutionality. Normally, to reach the Supreme Court, these cases would have to work their way through the Appeals Courts. However, the case may move along a different route.

Republican governors from 28 states have requested a fast-track appeal in which the case would move directly through to the Supreme Court. In a letter to President Obama, the governors stated that without an expedited ruling from the Supreme Court, states could "endure years of litigation," and "[g]iven the daunting and costly financial and regulatory burdens that our states and the private sector will face in implementing [the health care law] over the coming years, particularly during this unprecedented budgetary time, public interest requires expediting a final resolution of the litigation to give a certainty as soon as possible."

President Obama did not specifically object to an expedited decision. However, the Justice Department stated that it will oppose sending the case straight to the Supreme Court and thereby bypassing the traditional appeals process.

Why the rush? Not only do Republicans want the law to be settled once and for all. They also want the case to pass to the Supreme Court immediately because they like the current Justices and believe the Supreme Court, as it is now, would strike down the law. Democrats, however, have no aversion to the case taking its course through the appeals process. They believe that if Obama has the opportunity to nominate another new justice, the health care law will have a higher likelihood of being upheld. In addition, the longer the case takes to reach the Supreme Court, the more time there is to implement more portions of the law.

However, Democrats may not need to worry so much about the timing. Even in front of the current Supreme Court, the health care law is likely to pass constitutional muster. Under the Constitution, Congress has broad power to regulate interstate commerce, which includes the ability to regulate anything that significantly affects interstate commerce. The economic choices of individuals have such an effect, especially where those decisions affect the health insurance industry.

The individual health care mandate is permissible under the constitution because without it, the health care system could not function. Similarly, in 1982, the Supreme Court upheld the individual mandate for Social Security on the basis that the Social Security system could not survive if people could opt out. In addition, the individual mandate is enforced by taxes and the power to tax belongs to Congress.

While the Supreme Court could possibly determine that the individual mandate to the health care law is unconstitutional, such an outcome is unlikely. The powers of Congress under interstate commerce and taxation are pretty clear and even the conservative Justices recognize this fact.



Sources: Sources: "On Health Care, Justice Will Prevail," by Laurence H. Tribe, February 7, 2011, The New York Times; "Health Care and the Supreme Court: It's All in the Timing," Peter A. Brown, February 9, 2011, The Wall Street Journal; "Republican Governors in 28 States Request Fast Review of Health Law Suits," by Mark Niquette, February 9, 2011, Bloomberg.com.
MC&A is firmly committed to our valued clientele. We provide services in the areas of litigation, criminal law, and general corporate and business law.

For more information about how we can be of service to you, call us at 212.551.3617 or send an email to info@charleslawfirm.com.

Midwin Charles & Associates LLC
230 Park Avenue, Suite 1000
New York, New York 10169
212.551.3617
www.charleslawfirm.com

© 2010 Midwin Charles & Associates LLC
MC&A
is now on
Facebook & Twitter.
Follow for the
latest in legal news
RECENT NEWS

Midwin Charles to Guest Host 107.5 WBLS "Express Yourself" on Sunday, April 3 from 6:00-8:00PM EST. Read more here.