Conrad Murray on Trial for the Death of Michael Jackson
Michael Jackson died on June 25, 2009 from an overdose of propofol, a powerful drug used during surgery to render patients unconscious. The trial of doctor Conrad Murray, Michael Jackson's personal physician, for his death began two weeks ago in California.

Prosecutors claim that Conrad Murray is guilty of involuntary manslaughter because he administered propofol to Michael Jackson outside of a hospital and without the proper equipment. Dr. Murray did this because he was motivated by greed. A draft contract shows that Dr. Murray was to be paid $150,000 a month for his services. Dr. Murray's gross negligence continued in that he failed to call 911 in time and failed to disclose to emergency and hospital personnel that he had given Michael Jackson propofol.

Defense attorneys maintain that Dr. Murray's actions were not reckless. Instead, he cared about Michael Jackson and tried his best to wean him off of propofol. Defense attorneys also claim that while Dr. Murray gave Michael a small dose of propofol that night, Michael Jackson self-administered the fatal dose of propofol while Dr. Murray went to use the bathroom.

The trial thus far has shed light on Michael Jackson's prescription drug use and Dr. Murray's willingness to do what Michael asked of him despite being a highly trained, licensed professional. The trial is expected to last one month.
Parlez Vous Freedom
Dominique Strauss-Kahn, who was arrested on May 14, 2011, after a hotel maid claimed that he sexually assaulted her in his suite at a Manhattan hotel, is now a free man. On August 23, 2011, a judge dismissed his case after the prosecution conceded that it lacked sufficient evidence to prove his guilt beyond a reasonable doubt. MC&A first brought news of Dominique Strauss-Kahn's arrest for sexual assault in our May Newsletter, and reported an update of his case in last month's newsletter.

Strauss-Kahn, former managing director of the International Monetary Fund (IMF) and potential French presidential candidate, has been confined to New York City since his arrest on May 14. He was initially held without bail when a New York City judge deemed him to be a flight risk. On May 19, 2011, a judge ordered Strauss-Kahn to be placed on house arrest with $1 million bail. While on house arrest, Strauss-Kahn had to wear an electronic monitor and allow for video surveillance.

On July 1, 2011, Strauss-Kahn was released from house arrest after prosecutors admitted that there were some major holes in their case. The main problem with the prosecution's case was the victim's credibility. During their investigation into the alleged rape, prosecutors learned that the victim, 33 year-old Nafissatou Diallo, lied on her application for asylum when she first came to the United States from Guinea. There were also inconsistencies in her account of what happened during the alleged sexual assault leading to Strauss-Kahn's arrest. However, despite having a weak case, the prosecution still had DNA evidence supporting some type of sexual encounter between Strauss-Kahn and Diallo, and the case was scheduled to proceed with the charges still standing against Strauss-Kahn.

Almost two months later, the prosecution now admits that they do not believe their case is strong enough to prove Strauss-Kahn's guilt beyond a reasonable doubt. On August 23, 2011, Manhattan district attorney Cyrus R. Vance, Jr. asked a judge to dismiss the case against Strauss-Kahn because he did not think a jury would believe Diallo's testimony based upon her history with fabrications. Although DNA evidence supports a sexual encounter did occur, Strauss-Kahn's lawyers insist the encounter was consensual and other than Diallo's testimony, the prosecution had no evidence to support their claim that Strauss-Kahn used force.

New York Supreme Court Judge Michael Obus approved Vance's motion to dismiss, but with a caveat. Judge Obus first required that the appeals court hear a request from Diallo's attorney to continue the case against Strauss-Kahn by removing the district attorney from the case and appointing a special prosecutor. The appeals court heard the request and determined that Vance committed no wrongdoing in handling the case, and therefore no legal basis for appointing a special prosecutor.

Although Strauss-Kahn is now free from criminal prosecution and, with passport in hand, able to leave the country, he is not yet free from liability for his alleged actions. On August 8, 2011, Diallo sued Strauss-Kahn for damages stemming from what she called a "violent and sadistic attack." Strauss-Kahn will likely be back in court once again to face Diallo.
Sources: "Strauss-Kahn gets passport back after US case dropped," August 26, 2011, BBC; "Hotel Housekeeper Sues Strauss-Kahn," by William Rashbaum & John Eligon, August 8, 2011, NY Times; "Strauss-Kahn Case Is Said to Be Set for Dismissal," by William Rashbaum & John Eligon, August 22, 2011, NY Times; "Dominique Strauss-Kahn released from house arrest; sexual assault case in limbo," by Howard Schneider & Zachary Goldfarb, July 1, 2011; "Dominique Strauss-Kahn Rape Charges Dismissed," by Jennifer Peltz & Tom Hays, August 23, 2011, The Huffington Post.
Law Schools Making Big Bucks
In an economy where law students are struggling to find employment, law schools are experiencing a boom in business. Tuition costs continue to rise each year and class sizes are also growing. In fact, law school tuition costs are rising four times faster than that of college, which allows law schools to rake in the profits while graduating students struggle to find work in a downtrodden economy.

One school that falls into this category of cash cows is New York Law School (NYLS), which should shock legal scholars considering that its dean, Richard Matasar, has spent over ten years trying to reshape the law school business model. During the past eleven years, Matasar has lectured to professors and other deans across the country, urging them to change how law schools are run and to instead place the students' interests first. In 2009 at a meeting of the Association of American Law Schools, Matasar said that if law schools can aid students in reaching their goals, then the school should be shut down.

Despite Matasar's harsh critique of the law school business model, NYLS tuition costs surpass those of Harvard, despite its ranking falling in the bottom third of all law schools in the country. In addition to its sky-high tuition of $47,800 a year, NYLS's class size in 2009 grew by 30 percent. Perhaps the reason for such growth is the fact that NYLS reported to the US News & World Report that the median starting salary for its graduates was $160,000, equal to that of Yale and Harvard, when in reality, the majority of its graduating students obtain jobs with salaries far below the reported amount. Especially problematic is the fact that students are now graduating with approximately $150,000 in debt.

When questioned about NYLS's false advertising regarding starting salaries, Matasar stood by the $160,000, but stated that the school informs students and applicants that the majority of graduates receive salaries between $35,000 and $75,000. However, the continued advertisement of high salaries lures the ever-growing number of applicants to the school. NYLS professor Randolph N. Jonakait, a frequent critic of Matasar, is not a supporter of the growing number of students at NYLS. Jonakait said, "[a]t a school like New York Law, which is toward the bottom of the pecking order, it's long been difficult for our students to find high-paying jobs. Adding more than 100 students to an incoming class harms their employment prospects. It's always been tough for out graduates. Now it's tougher."

To give law schools such as NYLS some credit, it's not only making a profit that brings them to place such a high price tag on a law degree. Many law schools have to pay money to their universities' administration to cover costs for programs that can't pick up their own tabs. Lawrence E. Mitchell, dean of the Case Western Reserve University School of Law told the New York Times that some law schools pay up to 30% of their revenues to their universities, pulling a large amount of money away from benefitting law students.

Another culprit in soaring tuition costs is the infamous and often controversial US News rankings. A portion of the US News ranking formula is the amount of money a law school spends on professors, libraries and other education expenses, divided by the number of students at the institution. This provides motivation for schools to keep prices high in hopes that it will aid in boosting their rankings.

In a downtrodden economy, many people look to higher education as the answer to their career woes, thinking that a law degree will help them find work. With this demand, law schools have the ability to continue raising prices while increasing class sizes. While from an education standpoint such actions seem criminal, from an economic standpoint, law school business is booming.
Sources: "Law School Economics: Ka-Ching!" by David Segal, July 16, 2011, The New York Times.
Church and State Take a Stand Against Anti-Immigration Law
This past June, Alabama Governor Robert Bentley signed into law an immigration bill that has been coined the toughest in the country. In reaction, the United States Justice Department filed a lawsuit in the U.S. District Court in Birmingham on August 1, 2011, challenging the law. That same day, religious leaders in Alabama followed the Justice Department's lead, also filing a suit challenging the harsh immigration law.

Alabama's immigration law, known as H.B. 56, is in many ways similar to Arizona's immigration law, which MC&A covered in our April 2010 Newsletter. Like Arizona's immigration law, H.B. 56 allows law enforcement officials to question a person's immigration status after making traffic stops and to detain anyone they suspect of being an illegal alien. However, unlike Arizona, H.B. 56 also makes it a crime for a person to transport, harbor or rent property to those known to be in the country illegally.

The Justice Department's suit argues that immigration falls under the purview of the Federal Government and that states cannot pass laws that conflict with federal immigration laws. Attorney General Eric H. Holder, Jr., stated that "[t]o the extend we find state laws that interfere with the federal government's enforcement of immigration law, we are prepared to bring suit, as we did in Arizona." A federal judge blocked Arizona's immigration law from going into effect since it was challenged in 2010.

However, Alabama's House Speaker, Mike Hubbard, said that H.B. 56 will survive any court challenge. "Make no mistake, this lawsuit will not undo Alabama's immigration law. If the court finds problems with parts of the law, tweaks can be made," according to Hubbard. Supporters of H.B. 56 argue that Alabama was forced to create it's own tough immigration laws due to the federal government's failure to do so. Alabama's Senate President Pro Tem Del Marsh stated that the state's illegal alien population increased by almost 400 percent in the past ten years, causing Alabama residents to lose jobs and tax money to illegal aliens.

While the Federal Government is arguing that Alabama is overstepping its Constitutional boundaries in attempting to regulate immigration, Alabama's religious leaders are arguing that that Alabama is stymieing Christian charity. Three bishops: an Episcopal, a Methodist and a Roman Catholic, claim in their lawsuit that the portion of the law outlawing a person from transporting or harboring an illegal immigrant makes it a crime for people to be Good Samaritans.

Archbishop Thomas J. Rodi believes that the law, which is scheduled to go into effect on September 1, will prevent illegal immigrants from attending religious services or receiving help from the church. "We know that we can preach the word of God, we can baptize believers, we can help a neighbor in need, and the law that's been passed says we can do nothing which encourages an undocumented alien living in the State of Alabama," said Rodi.

Those in favor of the law, including its framers, say that the bishops are exaggerating the law and its purpose. They say that the law is meant to target human traffickers or employers specifically seeking out illegal aliens for work, and that those acting as Good Samaritans would not be singled out. Alabama State Senator Bryan Taylor conceded that H.B. 56 is not explicitly worded so as to indemnify those providing a helping hand, but noted, "I do not think that any church or any clergyman is subject to prosecution for doing their Christian mission." Still, the church is not convinced, and it, along with the federal government, will continue pushing for H.B. 56 to be overturned. The case is scheduled to be heard on August 24th.
Sources: "Bishops Criticize Tough Alabama Immigration Law," by Campbell Robertson, August 13, 2011, The New York Times; "Alabama Christian Leaders File Suit Against Immigration Law," by Frank Morales, August 3, 2011, Local15tv.com; "Federal lawsuit against Alabama immigration law avoids civil rights challenges," by Nicolas Mendoza, August 3, 2011, The Washington Independent; "Alabama defends its immigration law," by Jerry Seper, August 2, 2011, The Washington Times
Obamacare May Be Facing Dim Prognosis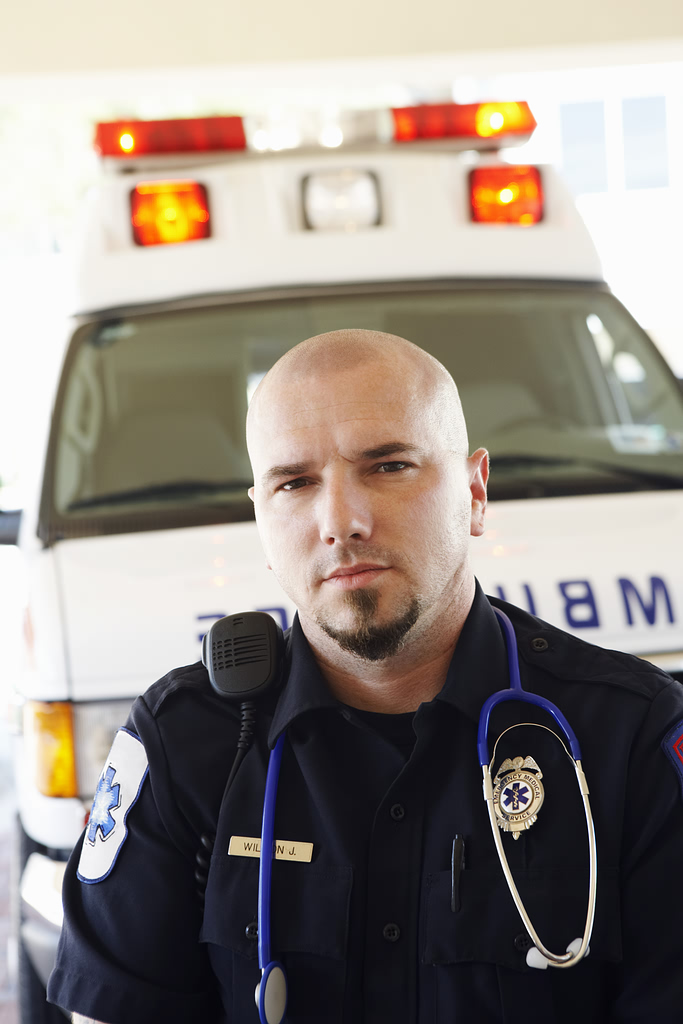 On August 12, 2011, the 11th Circuit Court of Appeals in Atlanta, Georgia ruled in a 2-to-1 majority that the provision of Obama's health care law that requires Americans to buy health insurance or pay a tax penalty is unconstitutional. In our April 2010 Newsletter, MC&A brought news of the first challenge against Obama's Patient Protection and Affordable Care Act. Since that time, the Sixth Circuit Court of Appeals found the individual mandate to be constitutional and a decision is pending in the Fourth Circuit Court of Appeals. The plaintiffs in the case were comprised of governors and attorneys general from 26 states.

The 11th Circuit is the first appellate court to find the individual mandate unconstitutional. The 11th Circuit found that Congress did not have the power to require people to have health insurance. The court wrote in its decision that "what Congress cannot do under the Commerce Clause is mandate that individuals enter into contracts with private insurance companies for the purchase of an expensive product from the time they are born until the time they die."

Under the Commerce Clause of the Constitution, Congress has the power to regulate interstate commerce. Paul Clement, attorney for the plaintiffs, argued that Congress exceeded its power in passing the individual mandate because it compels people to engage in commerce. Chief counsel of the Constitutional Accountability Center, Elizabeth Wydra, pointed out in a statement to ABCNews that, "the decision not to buy health insurance is, in fact, an economic decision. Supreme Court precedent makes clear that Congress has authority to regulate such economic activity."

However, Judges Frank Hall and Joel Dubina wrote in the court's opinion that requiring all Americans to purchase insurance or else pay a penalty is "breathtaking in its expansive scope." The written opinion furthers that, "[t]he government's position amounts to an argument that the mere fact of an individual's existence substantially affects interstate commerce, and therefore Congress may regulate them at every point of their life. This theory affords no limiting principles in which to confine Congress's enumerated power."

This new split in appellate court rulings essentially guarantees that the Supreme Court will ultimately determine the constitutionality of the individual mandate.
Sources: "Health Law is Dealt Blow by a Court on Mandate," by Michael Cooper, August 12, 2011, The New York Times; "Breathtaking in its Expansive Scope: ObamaCare's individual mandate loses again, this time in the 11th Circuit," August 13, 2011, The Wall Street Journal; "Health Care Law: Appeals Court Seems Skeptical of Obama Administration's Argument," by Ariane De Vogue, June 8, 2011, Abcnews.com
MC&A is firmly committed to our valued clientele. We provide services in the areas of litigation, criminal law, and general corporate and business law.

For more information about how we can be of service to you, call us at 212.551.3617 or send an email to info@charleslawfirm.com.

Midwin Charles & Associates LLC
230 Park Avenue, Suite 1000
New York, New York 10169
212.551.3617
www.charleslawfirm.com

© 2010 Midwin Charles & Associates LLC
MC&A is a law firm offering services in criminal defense and civil and commercial litigation.
MC&A
is now on
Facebook & Twitter.
Follow for the
latest in legal news
RECENT NEWS
MC&A Presents the Second Annual Infinite Possibilities of the Law Degree!
October 18, 2011
Come hear how lawyers who dared to pursue their ideal career, Terence Winter, Emmy award winning creator of HBO's Boardwalk Empire and Lauren Lake, TV host. Read more and register here.
Midwin Charles will present on a talk on the Edmond Safra trial and the use of private investigator services in
prosecuting and defending crimes at the International Bar Association Annual Conference in Dubai, UAE on October 31, 2011 and November 1, 2011. For more info, go to www.ibanet.org.